Refill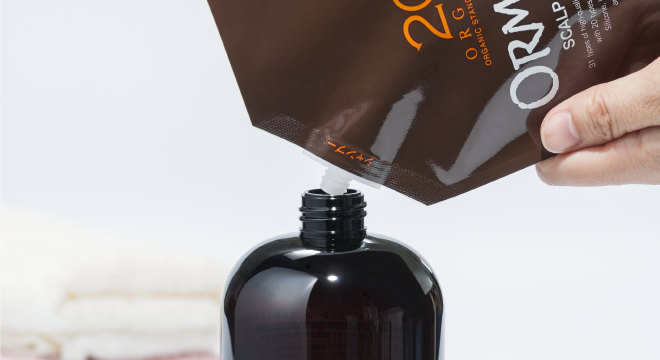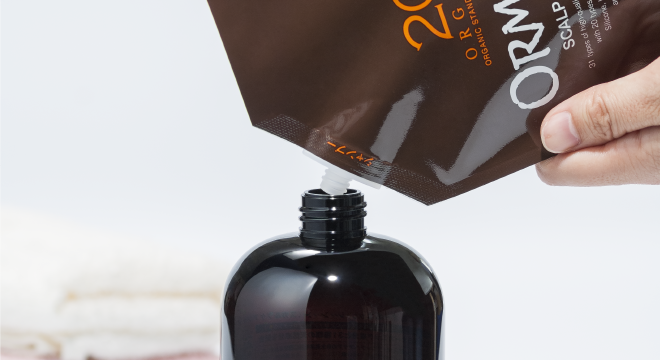 ORMONICA's Aim
Refill and be kind to the environment
Many common shampoos and conditioners are refillable.
However, it has been difficult for organic cosmetics to secure their products' safety when they are refilled, since they are produced directly from plant components.
ORMONICA has tried to tackle this problem by aiming to be friendlier to the environment.
We have can finally offer refillable products to our customers enjoying an organic daily life.
The products are still delicate. Please follow the appropriate instructions for use for each product.
How to refill ORMONICA Shampoo/Hair Complete
Please mind the following instructions to retain the quality of your ORMONICA product.
"Dedicated bottle" here means bottles exclusively used by and for ORMONICA Shampoo 550ml / ORMONICA Hair Complete 550ml, respectively.
The quality of our product may deteriorate if placed in bottles produced commercially by other companies for a variety of uses. Our bottles are made to required specifications to prevent the organic and essential oils from changing the composition of the bottle material. Our bottles are also formulated to protect our products from ultraviolet rays passing through the bottle. Therefore, we strongly recommend using our dedicated product bottles for refill use.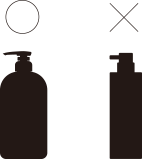 2
Wash the empty bottle to be refilled well.
If any old product is left in the bottle, it will be mixed with new one
and change the expiration value of the new product.
(The expiration date is managed by ABS co., ltd according to the product serial numbers.)
To correctly use the fresh product,
please wash the empty bottle clean with cold or hot water before refilling,
and check if there is any product still inside of the pump. If so, empty it out.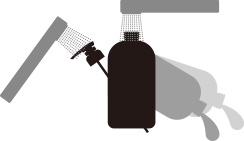 3
Dry out the washed bottle
If it is not dry enough,
some water will be mix with the product
and may cause an imbalance in the formula content
or deterioration due to an unexpected proliferation of bacteria.
ORMONICA products contain the least amount of antiseptic substances possible
to avoid complications from applying them to the skin.
Please air dry the bottle completely (leaving it drying naturally in a room) before refilling.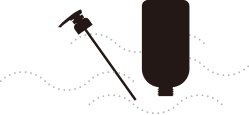 4
One bottle can be refilled up to 3 times
Bottles and pumps gradually deteriorate over time.
The pump that sucks up the liquid inside the bottle and accordingly its spring are especially prone to deterioration each time it is used.
The pump ORMONICA employs is durable for more than 1,000 uses based on normal performance.
We recommend replacing it with a new bottle after three refills.
*This is a standard guide obtained from the results after the pump was tested approximately 1,000 times.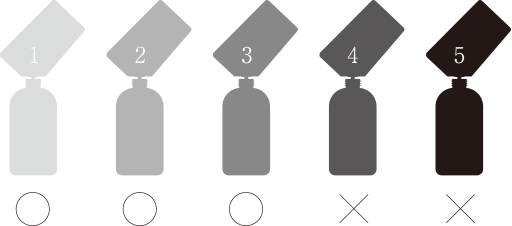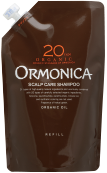 ORMONICA Organic
Scalp Care Shampoo
Refill
400ml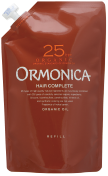 ORMONICA Organic
Hair Complete
Refill
400ml