How ORMONICA began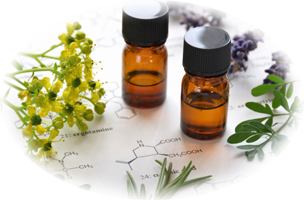 1. Background
The importance of organic materials has been acknowledged in the food industry for a long time, as terms like organic agriculture or organic cultivation are common. However, organic beauty products is a fairly recent term that has gained popularity since the turn of the 21st century. Organic beauty products came about as women were dissatisfied with cosmetics containing petro materials that caused skin troubles. They became core users of organic cosmetic products. Although the organic beauty product market has generally grown slowly, the market for organic products has steadily expanded and has grown significantly every year.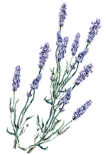 2. Demand for organic beauty products
Innovators in organic beauty products are European and North American makers with Japan being somewhat of a latecomer. Many Japanese women initially tried organic brands from Europe or the U.S. The brands however did not fully meet the needs of the Japanese market.
One of the reasons was functionality. With shampoo for example, it was commonly accepted that organic products were poor foaming and caused rough hair. Using organic products is good, but if the organic product lacks the common functions of non organic products, it will never satisfy Japanese users.
Another point was price. Unlike mass produced beauty products, the production scale of organic beauty products is small and the natural materials purchased need to meet set standards. For this reason it is commonly believed that the cost of organic beauty products is high. With a catchphrase of nature-conscious or botanical-oriented, products with reasonable prices have appeared on the market but few of them have achieved a desirable balance between organic materials and functionality. Our mission is to offer quality organic beauty products for everyday use at reasonable prices.
Thus, our ORMONICA product development started with figuring out what the current demand for organic beauty products is.

3. Deciding the brand name and development standards
After an ideal image of products was determined, the new brand name, ORMONICA was created by joining OR from organic and MONICA, a female name familiar to many people around the world.
In Japan, definite standards for organic beauty products have not yet been established. Therefore we created a Corporate Production Policy for our ORMONICA range.. We referred to existing European standards known for their strictness, and that enabled us to create products by blending tradition from countries with developed organic beauty product markets and advanced-technology in Japan. ORMONICA's Corporate Production Policy is on our website and pamphlets.

4. Development
The first ORMONICA products to be developed were hair shampoo and treatment. We started with them as they are essential commodities that many people use on a daily basis. Another reason was to address dissatisfaction with existing products on the market. Since then, ORMONICA Scalp Care Shampoo and Hair Complete(hair treatment) have been positioned as ORMONICA's flagship products.
The well foaming shampoo's organic components wash and nourish the hair and prevent it from getting rough. The treatment gives a finished feel of shine, bounce and resilience with a non-silicone formula. Existing non-silicone shampoos with organic materials have been often combined with treatment or conditioner products with silicone. ORMONICA's treatment allows a satisfying finish by using a non-silicone organic product. We have created the ORMONICA range of products to include a large number of natural materials without any compromises. Repeated trials over a long period of time were conducted to develop these products. This is important as even fine adjustments applied to the formula affect the functionality or the finished feel. Through countless trials at every stage of the development process we developed a product meeting our stringent criteria.
Thanks to the dedication, continued efforts, and enthusiasm of the people in our development team and their valuable know how, together we have created products that meet the needs of women in the 21st century.
Our Organic Scalp Care Shampoo is organic but still well-foaming to keep your hair free from roughness while providing good care for both hair and scalp. The treatment used with this shampoo is Organic Hair Complete. The combination of both brings out the best finish with perfect quality. The relaxing scent of green herbal aroma was selected as the fragrance of the product. The products, available in simple but elegant containers, have been highly evaluated from our customers since their release.

5. Two and a half years
The whole period of development for ORMONICA has taken about two and a half years, with the first sample of ORMONICA produced in December 2012, and its release on the market a year and a half later in July 2014.
This is the longest development period for any product we have made so far. This is due to our dedication to accomplish our challenging and well defined goal of producing innovative organic beauty products that meet the needs of modern women and provide reasonably priced alternatives to mass produced cosmetics. Our products are natural and organic, without the negative effects of the chemicals used in mass produced beauty products.
It is our vision that our products are sold alongside other leading brands, in drugstores, pharmacies, supermarkets and other retailers where beauty products used on a daily basis are purchased. It is our hope that our high quality products provide customers with reasonably priced organic alternatives to other brands. We have created unique products in Japan that differ from other organic products from other countries.
This is how the organic beauty brand ORMONICA was born. While we are currently developing more products under this name, creating products is not our main goal. We believe that the value and usefulness that our products bring to our customers is the most important goal for our ORMONICA range.
Again and again we will start from the beginning to develop new and innovative organic products that meet not only the needs of women but also meet the needs of everyone in the family.
ABS ECO Division
ABS CO.,LTD
CEO Saburo Misuno